The time for nerds to reign supreme has come! Out of the shadows and into the streets, like the plague we are, the smell of sweet fandom is everywhere now that it's Sandiego Comic Con season. I went to my first San Diego Comic-Con in 2013 and the experience was mind-blowing. My brother and I weaved through the crowds, swooping up free stuff like kids or feral wolves. We took part in a Viking competition – and almost won! – and tried a zip line. I have yet to go so wild in public since.
In the mix of all the joy that comes with letting your geek flag fly while surrounded by happy people in Deadpool onesies, it is so imperative to learn ways to navigate safely. Today we're going to break down what you should be doing while you let loose at the Con, or any event that draws a large, jubilant crowd. Whether it be a huge fan event like Comic-Con, a concert, or a carnival, these tips are sure to keep you safe and happy. Planning for outings of this magnitude can do a number on those of us with anxiety, so continue reading to find out how to prepare yourself for the event!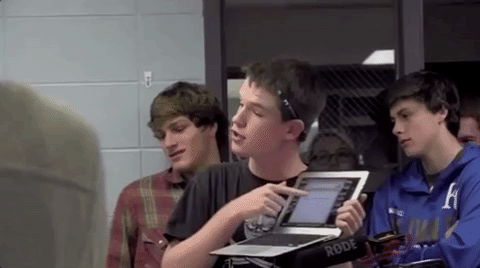 Take care of your body
This means sleep, food, a safe shelter, AND watching out for yourself while you're out and about. You don't have to carry a weapon or start training in jiu jitsu, just make time to figure out a shuttle service, exits, and when things end. A common misconception out there is all nerds are nice. If you've spent any time in the comment sections of i09, CBR or Youtube, you'll know this to be false. Bad people exist everywhere, just like good people, so please take care of yourself. Taking time to eat and stop to rest will keep you from crashing like a ton of bricks before you're ready to stop and will keep you alert enough to monitor your surroundings.
Go with someone you trust
I debated putting this point first, because it has such a huge affect on your experience and how you approach it. I do not advocate for going to events of this magnitude alone, as it is so easy to get overwhelmed in the crowd. Plus, who is going to take pictures of you with celebrities or cosplayers? More importantly, who is going to have your back? We've all got friends we love to be around, who make us laugh or think deeply, however a person you trust is much more important. Go with someone you mesh with, who cares for you enough to say no to a party with strangers covered in red flags, or who knows when to say yes to one more lap around the booths. Liking someone and trusting someone are two different things, so be sure to weigh your options. You don't have to be fans of all the same things – in fact, I've found it's better when you're not.
Allot for time
Rome wasn't built in a day and fandom won't be fed in an hour! When I say this place is big, I mean HUGE. There are events outside, events inside, games, food, booths, panels, everything! It's truly a wonderland. That might sound daunting, but if you go into it knowing you're going to have your hands full you can begin to plan. Sit down with your buddy or buddies before you head out for the day to figure out how many hours you want to stay and what you would like to see knowing that it is ok for those plans to change. There's no doubt you'll want to do other things once you're there, which is why it's important to set aside time for your group to explore. You've got to be flexible if you want to enjoy the experience. The website – like most events of this magnitude – provides a scheduling breakdown to help folks navigate safely, which you can view here.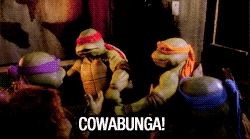 That's it for now, kids! Just remember to be patient with yourself, take your time, and don't get wrapped up in looking cool. No one looks cool at these, which is part of the magic. Let us know in the comments if you've ever gone to a con in another city or if you're in San Diego now!