Let's start with a celebration for the weekend: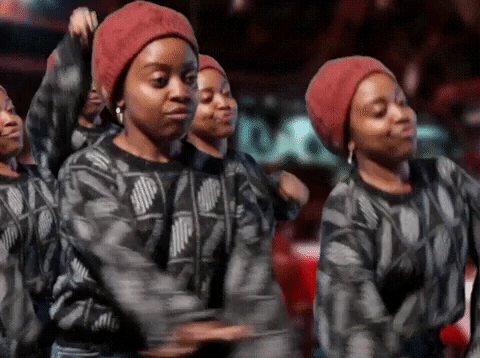 'Cause we DID THAT.
Now that that's out of the way, let's look at what the world of media is offering us to digest this weekend! From Batman think pieces to divas talking about divas to Denzel, the world is aflame with just the right amount of weird to give you hope for next week. Join me in the rabbit hole!
Music 
This week's music recommendation is a little different. Rather than one artist, song or album, I suggest a the Cliporama channel on YouTube. There you can relive some of the greatest feuds in divadom. Whitney vs. Mariah, everyone vs. Madonna – it's the best kind of cringe! Rich Juzwiak of Gizmodo Media explored the feuds featured on the site, which you can see here. May the drama of extremely wealthy people sustain us all.
This is my personal favorite, because Cyndi confronts the sexism that pitted all these women against each other in the first place.
Movies
Equalizer 2
Den- to-the-zel! He's back in his very fist sequel (since they're always killing him off) to defend the streets against injustice and bad Russian accents. As for triggers or triggering moments, this film is going to be heavy on violence, with murder, fight scenes and other tense situations. I don't suggest seeing this movie if you are currently struggling emotionally, as it could be a push in the wrong direction. However, if you're doing ok, feel strong and know your limitations, this could be a nice diversion.
Articles
This week -just in time for Comic-Con – is the 10th anniversary of the The Dark Knight, so my feed was bombarded with images of my favorite brooding superhero, along with the best version of the Joker to ever grace the page or screen. Christopher Nolan's version of Batman wasn't just good, it was groundbreaking. The world felt real like never before, the characters were finally believable, and the villain outshone the hero in a way that elevated the genre to new heights. Below you can click through my favorite assessments of the film and why it still matters to us 10 years on.
"How a Dark Knight Best Picture snub forced the Oscars to change" by Nathaniel Rogers for Polygon
"The Complicated Legacy of 'The Dark Knight' " by Richard Newby for The Hollywood Reporter
"The Dark Knight 10 year anniversary: Christopher Nolan's sequel reduced the superhero genre to ashes" by Jacob Stolworthy for Independent
Have a great weekend and stay safe out there!