Do you remember the first time you fell in love with something? Not a guy or a girl, but that thing you couldn't get enough of? That thing which stuck to your bones, bypassing your head and heart to fuse with the very foundations of your being? It was inescapable once. Maybe you discovered it by chance, a discarded thing no one saw any use in, but you saw it for what it was – magic. Perhaps you were born with that thing and discovered it after a little pushing by fate. Few loves come close to that first brush with what will become your passion, for it is that which sets your soul on fire. Eventually, that thing fermented in your chest to become something all-together unstoppable: your calling. When I was a kid, I wanted to be a mixture of Indiana Jones, Batman, and Storm from the X-Men. I was going to travel the world, while making time for some swashbuckling and all of the other things I loved, and no one was going to change my mind about it. Like most children – regardless of location, religion, or color – I wanted to realize my dreams. Little did I know then, dreams are not always easy to live out. 
I've been missing for a while (I won't be offended if you didn't notice), taking time to plot out how to get what I want from the foreseeable future. I had the distinct feeling a few months back that I was finally ready to redefine my track, so I took time digging a little deeper into what makes me LaKase. I'd come this far, but what's next? I wanted to figure out what I am meant to be doing beyond working and carving out time to blog. You can imagine my delight when I found the answer right where I left it – in my childhood. The child I was back then might have been an annoying ball of energy, but she also had a lot of confidence in her own worth. She was definitely onto something when she laid awake imagining herself as a hero and adventurer. That's when I had a mini-epiphany: would it be so outrageous to tap into that sense of wonderment and passion? I don't think so anymore.
I have been, and always will be, a storyteller. That's what I was doing when I acted out the adventures of my heroes, and what I was practicing when I put on puppet shows for my parents. I started writing stories in elementary school, and never stopped. To this day I find fragments of my tales stuck into old folders and notebooks. However, oftentimes the thing we love, the thing that lights up the world, can feel out of reach. People might tell us it's foolish, or we don't have the resources to pursue our dreams. For a long time after those first stories and puppet shows, I thought writing was something I would do after everything else, and that it was my responsibility to be reasonable. Surely, there would be time for my dreams after college, after kids, after creating a practical career. Thankfully, life threw me off kilter as it often does, and pushed me back into my old explorer's chair in front of a laptop.
I think passion is more than a flight of fancy, or a daydream we use to distract ourselves from the rain. At heart, it's who we are, what we want from life, and how we want to be remembered. Sure, we can't all be doctors and firemen, but what if we look at the heart of the passion? Under the doctor is a desire to help and heal. Under the adventurer is the desire to explore the world beyond our experiences. When I sat back and took stock of my childhood dreams, writing was the natural progression of the passions I proclaimed to my parents and teachers. So, dear reader, that's what I've been doing. I've made space for the re-emergence of my personal purpose in order to reclaim my brand of joy. It's been hard, but also illuminating.
Here's how I'm doing it: I stopped thinking about other people's opinions and started looking for a way to make it happen. The first step is looking at what your dream is, then coming up with a realistic pathway. It's not glamorous, but it'll keep you on track. There's no way around the fact that I'm starting off with a serious edge – I have time, I have space, and I have enough education to do it. On top of that, I've made some connections online with excellent mentors. If I had to weigh all of those things against each other, the mentors stand out as the most important step, because you simply can't change your life without a blueprint. Whatever you decide to do, start there. I did it via Twitter and reaching out to bloggers, however it might be different for you depending on your path. Next, I had to devote time to writing in any way I could. I'm now a contributor to Setting Mind, a publication dedicated to sharing innovations in fashion, tech, food, and living. Writing for the site has been enough of a confidence boost for me to take writing my novel seriously, which I began this year. My goal is to finish the book,then find an agent/publisher before year's end. I'll still be writing here every Monday as well moving forward, because it serves my mental health in unmatched ways.
It is absolutely imperative to treat this like a job once when you decide to make use of your passions and redefine your path. Take time to do research and understand what it will take so that you aren't forced to abandon ship. I weighed the emotional cost of this endeavor against the toll of working for other people in unfulfilling roles, but I also sat down with my partner to practically map out how to do this without causing us to descend into chaos. You won't regret putting in the work to build a solid foundation for yourself and loved ones.
This is a very truncated explanation of how I'm going about chasing my passion, but I'll go more in-depth as the journey unfolds itself. The point I hope you'll take away from this post is not to give up on that special thing you discovered, because it has been following you for a reason. You may not land in the career you planned on, but if you trust in the basis of your passion – whatever it may be – you'll land where you're supposed to.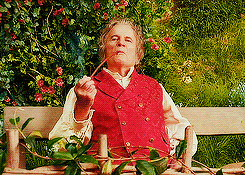 What dreams are you chasing today?