It's that time of year again: Snow! (depending on your location) Time off! (depending on your vocation) Love and Cheer! (depending on… you get the point).
I've been singing the praises of this month loud enough for you to get the hint – I really and truly love December. When I was growing up, my parents infused our winter with magic and information. I didn't just learn the Christian stuff, but also got to hear about the traditions of other religions. Their stories, mixed in with my own imagination, transformed how I see the changing of the season. It became more than a time for presents – which I love – instead morphing into a time when anything at all is possible if your spirit is willing.
On the flip side, this is also a time when joy fails. With the influx of family cards, lovey-dovey Hallmark movies (that always seem to be set in the same advent calendar- type towns) , and people portraying perfect lives, comes the onset of despair. Not to mention, the grey and unforgiving frosting of the Northern hemisphere can nix any hope for the healing quality of daylight.
Seasonal depression, dear reader, is real and alive.
I come from a place of extreme privilege. I was raised by two loving, while admittedly flawed, parents, who worked themselves to the bone for my brother and I. Our home was warm, our bellies were full, and we woke every Christmas to find toys, no matter how bad *I* had been that year. That is incredibly rare. A home life like that would set anyone with more than five brain cells onto a path of success. Even as a survivor of sexual abuse, I knew happier days than a lot of people. To say that is not to negate the gravity of my pain, but an acknowledgement of my reality.
Still, even with all the stuff and things that make childhood a fond memory instead of a nightmare, I have experienced less than stellar holidays. Those unfortunate times took place mainly in adulthood, and I shudder to think of them. But, that's what fosters growth, right? After looking back on the times when my Yule celebrations were rough, I've come up with some tips to help you navigate the stress without a spontaneous combustion.
Let's hop to it!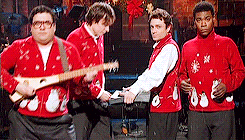 Be with those you love, if possible. If impossible, why is being alone so bad?
Most of the points on this list operate under the assumption you will be going home to be with your family, however I want to acknowledge that oftentimes that isn't a possibility. Whether it be estrangement, death, or how expensive it is to fly or drive, you might not be with your family over the break, and that is ok. I know that isolation is one of the greatest tools of depression, because in the solitude of your room you can weave all kinds of tales of your inadequacies. Yet, I'm starting to wonder whether being alone in itself is the problem. There are lots of things we can do for ourselves in the quiet of an empty home. What if you were to treat yourself to beautiful things like compliments, a good meal, some you time? Besides, how often do we really get to be paid to stay home and take care of ourselves? This might be an opportunity in disguise. If you can, I say run wild with the possibilities.
Not every battle is worth fighting.
Yes, I know the drill. We're supposed to go home for the holidays, set aside our differences, and sing songs at the end of the night with everyone coming to an understanding of the meaning family.  *eye roll*
That's a movie. In fact, it's a movie I wrote in one of my journals when I was 13. We're not all going to get along just because our religious text told us to. Politics (that dirty word) is the fastest, most sure-fire way to watch things go left at Nana's house. If you want to enjoy your time you are going to have to learn when to fight, and when to bow out. In addition to that, you're going to have to look out for when your relatives are just looking for a sparring match, rather than an honest and respectful discussion. No, you shouldn't let your auntie say wild things about the world, or sit idly by when your great-uncle on your father's side tells a rape joke, but the little digs from people who don't care about you might not be worth your time every single time. Ya dig?
Speak up when you can, and in the meantime just radicalize your cousins and siblings.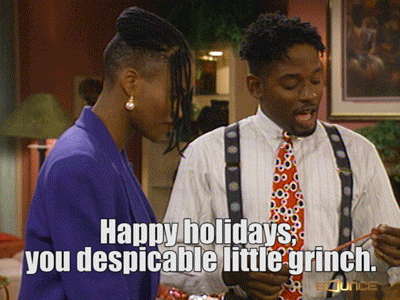 Take care of your body.
This one is simple: eat smart, drink water, don't blow your stomach to smithereens on pie. You deserve to indulge, but know your limits. As a recovering bulimic, I have to give myself permission not only to eat what I want, but to step away before I spiral. So, mind your body and how it affects your brain chemistry. Take care at the parties, at your family home, or in your own home!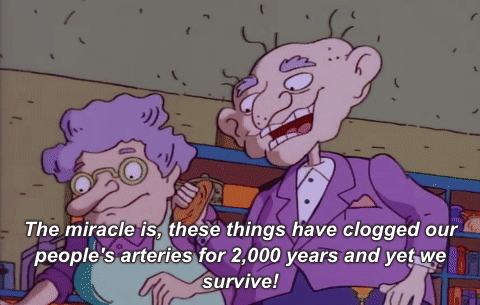 Remember your successes
When I go to holiday functions, I always start to sweat when I think of the dreaded "So, what do you do?" question. Which is usually followed by the devastating "Is that really a job?" As a writer, I get this ALL. THE. TIME. These questions are accompanied by a smirk, silence, and me slinking away to think of good comebacks in the bathroom.  I'm often reminded of this Tumblr post:
It's true on a lot of levels, even among family.  Some people don't know how to respect others based on – oh, I don't know – being able to happily survive this cruel, heartless wasteland we call Earth . Your mere existence might not be enough for them, but it's sure as hell good enough for me and the people who aren't d-bags. Try to remember that while they're looking down on you, you're making a life for yourself the way YOU choose to. That's powerful. Not many people are brave enough to be who they want to be, rather than what will get them shallow accolades. The world needs you just as much as anyone else, regardless of your job. Take stock of your triumphs – whether they be emotional or monetary – and keep it moving.
In closing: BREATHE
Whether it be Kwanzaa, Hanukkah, Christmas, Yule, or just another day off, you can survive this. When I'm on the verge of a panic attack (which I'll be writing about soon) my husband gets me to settle into my breathing and by the end I'm much better. You'd be amazed what our bodies can do when we let it run on autopilot. I'd like to encourage you to give it a test drive this season by just breathing in, then, funnily enough, out again. The rest will flow from there. So, be well this holiday season. Be strong when you can and forgiving when you can't, and never doubt your right to the warmth of the sun.