Farts will never not be funny to me. Perhaps it's juvenile and uncouth, but when I hear the sound of flatulence and look to see the perpetrator turning red in indignation my heart warms. It's as if we are bonded in the reality of the situation, that through bodily functions they are communicating to me their humanity. Also? It's just plain hilarious that we can make sounds and smells that send people running as though they were going to be destroyed by funk.  It's preposterous to me that we would shy from something so natural; if everyone poops, then, by logic, everyone farts, too.  I say all of this while also acknowledging that I feel ashamed when a toot escapes me in the company of strangers, or in public, or – worse – when I think I'm alone and release something so disturbingly loud that it elicits a gasp. Still, even those moments of horror are laughable once I've escaped them. 
My parents are undoubtedly to blame for my affinity toward a loud, healthy fart. We used to compete to see whose could be the stinkiest and most impressive. If it made the room rumble? Double the points. We were safe in our green-tinged house to be as ridiculous and rank as possible. I used to imagine my parents at work, swelling up due to the unreleased gas, only to come home and blow the roof off, finally free. 
I was back in my childhood home last week, which was a strange yet calming experience. It feels odd even now to write about it as the home that was rather than the home that is. However, any distance I felt when I was there was instantly eradicated when my father walked by and farted on me. He hadn't done it on purpose, but the effect was no less shocking. We all laughed about it and I felt like my childhood self all over again. For a sliver of time I was no longer adult LaKase doing very adult-like things, but the LaKase who always will be there just below the surface. If only just for a moment, I was home in two places at once.
What I love about farts is that they are proof of our imperfect humanity. They're a grounding force that evens the playing field between us all. However, after being with my parents again after a long time apart, I started to think that maybe farts are a symbol of something deeper – maybe they're the marker of what home really means.
Can we even truly define home? Is it a place, a feeling, a knowing? Is it where we rest, or a place where we are without calm, or can it be everywhere at once? Do we carry it with us, or must we leave it behind? Does it change based on culture? If there is no clear way to define home, then why not let it be a place where you can sit in the hazy mist of your stench and be at peace with yourself? There's no pretension there. No fear.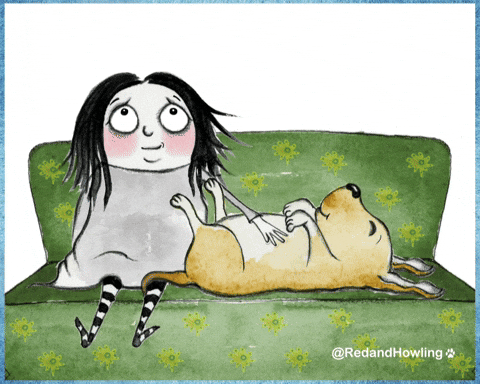 Maybe – if you're willing to grant me this – everywhere has the potential to be home. Perhaps when we cease delineating where we stop and others begin, we won't have to walk around stuffed to bursting with the parts of us that make us feel ashamed. I think letting it all hang out, even the uncomfortable parts of ourselves, offers the opportunity to discover we are not in fact so far removed from where we belong. Loneliness comes when we take ourselves too seriously and when we forget that a little humility mixed with laughter goes a long way.
Did I just use farts as a very clunky (if not gross) metaphor for acceptance, home, and life? Yes, I did. But! I hope you'll consider the logic behind it when you're struggling to define home for yourself. We belong everywhere and should make sure others feel just as welcome, especially if they are predisposed to flatulence.