What's up my friends?! In just one (1 !!) week I will be joining thousands of people from around the world to celebrate nerd culture in all its glory at San Diego Comic Con. There are panels, parties, discussions, and lots and lots of artwork. In honor of that event, I want to share some of my tips for surviving at Comic Con, or any large event where you're going to be on your feet, running around and living your best life. From water to floss, I've got all the tips you might not have thought of – I sure didn't until I had to go without them – that have saved me over the years. I hope they're helpful! After the video, there are five MORE tips I think you should know. Enjoy!
Comfy shoes
You might not realize it in the moment, with all of the excitement and whatnot, but you are going to be wreaking HAVOC on your feet. Whether you're standing in line, running from table to table, or even dancing at a party, the event is a real toe-buster. My first year at Comic Con I tried to wear cute sandals and flats, which was a huge mistake! I had so many blisters it wasn't even funny. The health of your feet can directly affect the fun you're having, so be good to them!
Business card (why not?)
If you're an artist, YouTuber, writer, chef, or a even an undergrad with no idea what you want to do once you graduate, but want to get an internship, this is your time to shine! You'll be meeting people from all around the world. You'll be talking to creatives and making friends who might take an interest in what you do, so why not have a way to put yourself out there? You don't always have to do it in a serious business manner; sometimes it's nice to not have to be on your phone in the moment! I'm looking forward to using this tip myself for the first time at comic con, and I'll be reporting back on how it goes.
A hoodie
Yes, it's summer, BUT you're going to be inside where that AC is blasting like the arctic. If you run cold like I do, it's not a bad idea to have a back-up for when the day turns cool and you want to stay comfortable. A plus: when you have to inevitably sit down to wait for a panel you've got some cushion to use for your bootie.
Headphones
I warred internally over sharing this tip, because I didn't want to seem like I was advocating for us to shut out the world. However, sometimes it's nice to turn your mind off. Being surrounded by strangers in a loud and overwhelming environment can be an anxious person's nightmare, so I think having a backup plan for when you start to feel the swell is a good thing. Going out into the world like this is a massive step and you deserve to have a break when you need it.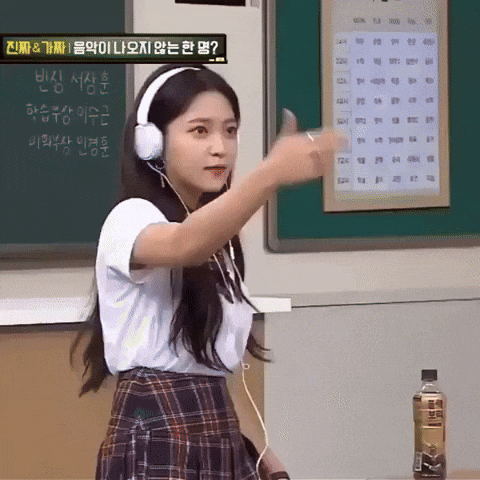 Pain relief
Remember what I said about your feet? Well, even if you do take my advice and wear comfortable footwear you're still going to have aches and pains. With great fun comes body aches, so pack accordingly! By the time night time comes around, you'll be thanking me.
That's all for today, my friends! What are your tips for surviving a big event like comic con? I'd love to learn some in the comments.