I've been doing this whole writing thing for a minute, so I can safely say that working on your own time is a pain in the ass. Sure, it's liberating and I have a different sense of fulfillment, but it is objectively difficult to keep myself in line! It's easy to slack off when you only have to answer to yourself; no one is there to check over your shoulder, or shoot judgment your way for scrolling through Twitter for an hour.
Honestly? The whole thing can be a recipe for disaster.
However, after all this time, I'm finally getting the hang of it. So, today I want to share how I keep from freaking out while I work from home and maybe – just maybe – you won't freak out either. Let's get to it!
Get dressed
It's oh-so-tempting to stay in those jammies, but trust me here: it's a trap.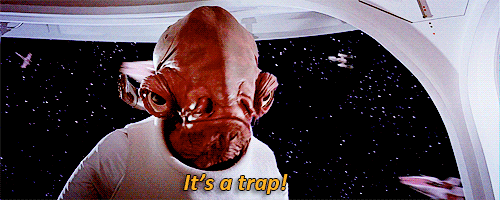 First you stay in your pajamas, then you stay in bed, then you want five more minutes of sleep, THEN you start watching Mystery Science Theater 3000 until you've passed out in a puddle of slobber. The easiest way to avoid said trap is getting out of bed, brushing your teeth, and putting on clothes. It sets the mind in motion to get ish done.
Eat something and get some water
Next up is my favorite part. FOOD. You're just coming out of a temporary coma and that body needs fuel. So, you can have the coffee- and I'll support a doughnut – but you have to make sure to drink some water as well. Staying properly hydrated can curve headaches, body pains, and that feeling of lethargy that hits us all after a few minutes of performing personhood.
Turn off your phone 
I think this one is the most difficult, but it's also the best way to make sure you stay on track. I totally get it if you have safety reasons to keep your phone on, but perhaps consider notifying folks that for a few hours per day you won't be available? I like to put my phone on airplane mode for 2 hours at a time, then check it to make sure I haven't worked through the apocalypse. It might not sound like much, but those 2 hour increments give me a goal to work toward in a positive way, instead of feeling like punishment. But, I also make sure that I do no more than 20-30 minutes with the phone before powering back down.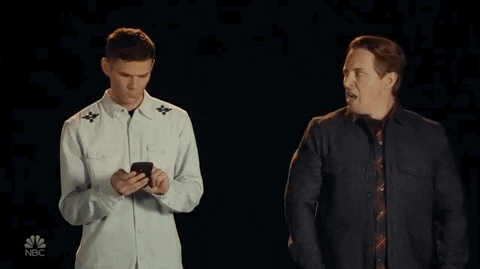 Be sure to stretch
This is a new one for me, but it's already making a difference in how I'm able to work. I kept going to bed with aches that I couldn't explain in joints I didn't know existed, so my husband suggested trying different yoga stretches to alleviate the tension. After a few days of stepping away from my desk to do light stretching and steady breathing every few hours (usually after checking my phone), I noticed an immediate difference. I also dread the work day less now that my body is feeling better.
Doing anything is difficult when you're in physical pain, so be good to those joints.
Make a playlist that you can (realistically) work to
I'd like to believe my empowering club bangers and dancehall beats can power me through the day, but I've discovered the music I love to cut loose to was actually just derailing me. I can't work in total silence, but having a party at my desk was becoming so distracting that I was barely typing anything, because I was too busy dancing.
You don't have to listen to chamber music, or moody wailing, but I suggest creating a distinction between party time and business time. Music is a great way to relax  – just make sure you're not so relaxed that your work is a secondary thought.
Start and stop at the same time every day
Last but not least: time, baby, time. If you're going all loosey-goosey with your time then chances are you're going to put off starting to the last second. You know what that does? Keeps you at your desk too late, or you end up giving up, because you think the day is shot. Now, you don't have to start at dawn, but I recommend thinking about your productivity schedule. What I mean by that is this: do you work best at 9 a.m? Are you more likely to hit your peak in the afternoon? Whatever works best for you, stick to it! Once you've decided your window of work time, don't move it so that it becomes a routine.
And that's it! These are just a few of the tips I've picked up along the way, however I think they're totally the most useful. What about you? Do you work from home, and if so, how do you stay afloat?
Until next time, take care!