Can you remember the first time you felt like you saw yourself in a character? Who was it? In what medium did it occur? And can you still feel how important that moment was?
If you're like me, the answers might be manifold, because you had to piece together images to arrive at a close-enough snapshot of who you are, or were, when you starting searching those characters out. I had to rely on several characters to begin to see myself, starting with Princess Leia, and I ended up with a mixture of women who were imperfect, but fierce and loyal. Being able to watch them on TV or read their stories in comic books made me feel less alone in a confusing world. With the added confusion of being Black, a girl, a survivor, and admittedly weird, and it was even harder to feel seen. That's why it has been so life-changing to discover characters who not only look like me, but share some of my quirks.
I want to talk about representation today, not  because it's a buzzword of the moment, but because in many ways it has saved my life.
What is representation?
Representation is a term that's floated about quite often, but I'm only now becoming aware of how powerful it is in the shaping of lives and dreams. When we talk about representation we're calling for media industries from books to movies make sure stories about different kinds of people are not only told, but also accurately portrayed. I think a lot of times those in positions of power think slapping a Black bestie in a flick is good enough, but, alas, that will not do.
Representation means that the writers, crew members, directors, producers, actors, artists, EVERYONE, aren't all coming from one place and looking the same. It's greater than Black and White, and all-encompassing. Representation means a kid in Uzbekistan can see someone on screen who looks like them, or a woman in a wheelchair from Harlem has access to Harvard. Boiled down to its most concise meaning, representation just means that everyone should get a chance to claim their seat at the table.
Why does it matter?
I believe it matters for a simple reason: when you see yourself in heroes, whether they be in academia, or leading a movie,  you start to take chances on yourself. You start to believe in your worth, where you might have otherwise given up. Being able to see myself in various characters across the spectrum of media has allowed me to redefine what I can do. I don't have to be relegated to the wings in this life due to my appearance or where I come from.
Even better than that, is the truth that representation breeds more empathy. By listening to the words of people from various backgrounds we are opening ourselves up to see beyond the differences, to get to the heart of what makes us all the same. Our world is made richer when we are able to look at someone else and see what we share.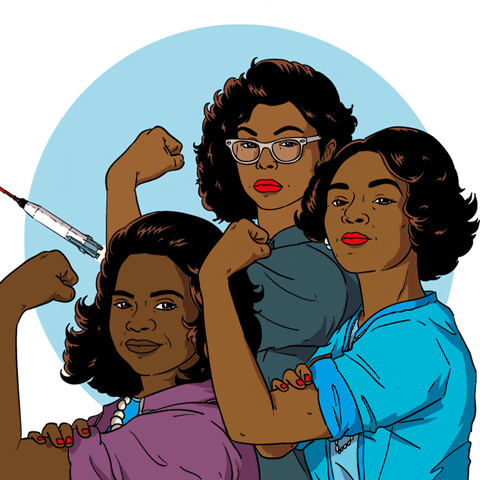 How can we help?
Things have gotten so much better, but we've got a way to go. Many of the stories we champion are still quite one-sided. They lean towards straight, cisgendered, able-bodied, and white-passing. But the world is round, just like we like it, and full of all kinds of stories that don't belong in a perfect box. To ensure representation doesn't slow down, we have to invest in people who are doing it right, i.e. putting our money where our mouths are, and divesting from things that aren't down with the plan. I read books by authors who tell unique stories, go to movies with casts that reflect the world as it is, and invest in other pieces of art by those who might not otherwise be seen. Additionally, I do my best to turn the people in my life on to those things as well. On the flip side, I pass on projects that are dedicated to holding up progress. It might seem small, but every step counts.
I hope this post helps to embolden you to seek out different kinds of stories, and people, to further your own growth. Being able to find slivers of myself across mediums has been life-changing in untold ways, and I think it can be for you as well. Let me know in the comments the first time you saw yourself in a book, movie, scientist, or comic!