Every Friday I will feature the inspiring books, movies, TV shows, and other works of art you have to check out.  Please share your suggestions below!
Who would we be without books? I often think about the times in my life when a book brought be back from the darkness, and the ways reading made my life seem worthwhile again. On the other side of that coin are all the times an author pushed me to the brink, forcing my spirit to see things I hadn't previously perceived. There is magic in the written word and being able to wield worlds in the space between covers.
Black women who write have been my salvation. In this life, in this body, I have felt the most magically undone at the hands of their words.  That is why I've chosen to feature five books by five authors who came into my life at exactly the right time. Each book has coaxed a pinch of growth from my soul whether I was prepared for it or not, which is precisely what a good book is supposed to do. I truly hope you will give one or all of these books a go after reading why I have loved them. Enjoy!
The Bluest Eye by Toni Morrison 
I owe an eternal debt to Oprah's Book Club for selecting this book, which led to my mother buying the book, leaving it laying around, and catching my eye (no pun intended). The young black girl on the cover – a representation of the heroine, Pecola – felt familiar in a way no book had before. The contents were more familiar than I'd dare imagine.
Set in Ohio, the short novel follows two black sisters and their relationship with the young Pecola, a little girl who is considered ugly, because of her dark skin, short hair, and poverty. Pecola wishes for blue eyes so that she may be as beautiful as the dolls in the shops, and the novel tracks her quest to capture them. To call this book heartbreaking would be an understatement, but reading it made me feel less alone and seen in unforseen ways. It's a brilliant  exploration of generational trauma, colorism, self-loathing, racism and the effects of poverty. I can't recommend it highly enough.
Parable of the Sower by Octavia E. Butler
I don't think there's a more  pertinent book for any of us to read in these times. Set in the very near future, Octavia E. Butler's book (the first of two) is set in a time of climate-related disaster, broken governments and wealth inequality. The heroine, Lauren, possesses "hyperempathy", or the ability to feel the pain and emotions of others as she witnesses it.  Lauren develops a religion called Earthseed in order to prepare those who follow her for a life beyond Earth.
Octavia E. Butler's books changed my mind about what kinds of books Black women are allowed to write. For years I thought only White men could craft science fiction adventures, as that was all I had available in my library. Stumbling upon Ms. Butler's books in Barnes and Noble one day changed all that, thankfully. Her vision is unmatched, in my humble opinion, and her capacity for hope has kept me from losing my own.
Dancing on the Edge of the Roof by Sheila Williams
Black women in love gives me my greatest joy. Plain old, regular degular love, folks. I have inherited a soft heart from my mother, one that craves romance and tales of starting over to discover what lies beneath our fears and dreams. This lovely book by Sheila Williams was one of my first romance novels, and I have returned to it time and time again. It is delightfully effervescent, the kind of story that I didn't want to end when it finally had to.
The story follows middle-aged mother and new grandmother, Juanita, on her journey to California to start her life again. She gets broken down in a small Montana town along the way and finds more than she bargained for – home.
White Teeth by Zadie Smith
This book i just damn good. I mean, hopefully you know about the powerhouse talent that is Zadie Smith, but if not you should get acquainted with her via this one. I can scarce sum it up without going on for days, so just suffice to say that you have to give her a go. White Teeth has it all: War, love, science, 90s-era nostalgia, race, and transcendence. Dear reader, you would be remiss to skip it.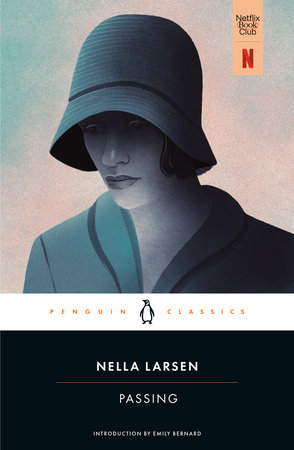 Passing by Nella Larsen
Nella Larsen tackled a topic that I believe is still very taboo in the Black community. The concept of "passing", i.e. being of a light enough complexion to cross the color barrier and claim a White identity, was and is something few of us talk about. Nella Larsen herself played with race in her own life, living alternately as a Black woman in the Harlem Renaissance, then attempting to disappear into White society to escape the persecution.
This book explores the lives of two friends who can pass for White and the paths they chose, one as a White woman married to a White man, and the other as a Black woman married to a Black man. It left me with sinking feeling, but it was a necessary exercise if I want to truly be considered a "book person". This book is going to be made into a film, which I look forward to watching.
That's all for today, my friends! Thank you, as always for coming along on the journey with me. Enjoy your weekends, whether you be snowed in, or free to roam the streets. Maybe give one of these titles a once-over?