WE MADE IT!!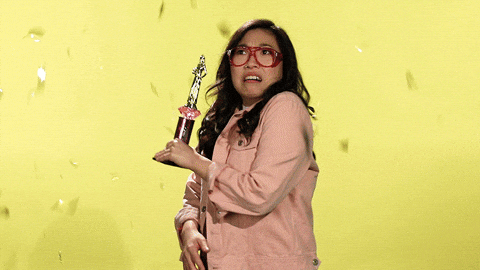 We lived through another year, another month, another week, another day, and for that I am so happy. Today's post is a mood board, yes, but it is also a visual representation of my resolutions for the new year. Instead of trying a new diet or promising myself I'm going to read 100 books – good things to do, but unrealistic for a spaz like myself – I'm going in a new direction.  In the past I've set goals that were cruel and cold: lose weight even if it hurts you, be the best, make x amount of money, and other things that I have no desire to try ever again.
Things are going to be different moving forward. The name of the game for me is joy. Shameless, radical, unbridled joy. Joy isn't permanent, but I'm striving to be joyful in addition to the range of emotions I feel each day. I know this is incredibly broad, but to do this I'm remaining committed to listening to what I need, honoring my dislikes as well as my likes, and being a cheerleader for myself rather than a bully. Therefore, I want to kick-start the year with some images that are really making me smile.
Without further ado: the mood board! Happy new year my friends! Feel free to share your own resolutions below.