This is the best month. Why? Because it's my birthday month! Yes, I said month, because I am a burgeoning narcissist with delusions of grandeur. Gone are the days of my feigned humility! Long shall I reign.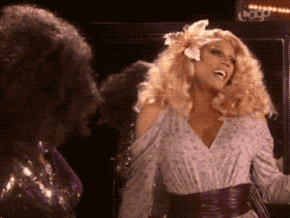 In all seriousness, I'm working on exercising thankfulness for my life. I'll be turning 32 this year, so instead of curling up and looking for ways to put myself down for getting older, I want to show a whole lot of gratitude for the time I've been given to do the things that I love! I think a healthy dose of pride is what we all need these days. Besides, if we don't celebrate ourselves – as imperfect as we are – who else will?
This November mood board is all about yours truly! Things that I love, images that inspire me, or pictures that just make me feel happy. It's a celebration of life, beauty, adventure, and womanhood. I hope you'll indulge my self-centered attitude and I really hope you enjoy my round-up. Happy November!
(both images via Lily Blue Couture)