A big part of my healing journey has been dedicated to the slow and steady re-calibration of my brain. If this sounds crazy, well, that's because it is! It goes against everything your body wants you to do, with all those learned behaviors and ticks being questioned. However, I'm not trying to learn how to write with my left hand versus my right. I'm more committed to undoing the jigsaw puzzle of trauma.
As humans, it's natural for us to look at the bad things we've experienced and replay them over and over in order to learn how to survive the next bad thing. That instinct is compounded when you introduce a traumatic event. I've lived most of my life replaying the same nightmares when I'm doing something as innocuous as making toast. Referred to as Automatic Thoughts, I really don't have much control over how they flood my life, but I'm working on developing ways to counteract the impact with a little bit of good.
Enter the gratitude journal!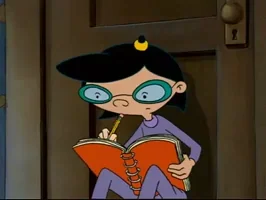 Now, I'm not talking about the kind of journal where you wax poetic about a celeb crush  – this particular journal is a place for you to fill up with all the things that make you feel thankful for your life. I'm talking every good moment, every good bite of a sandwich, every compliment, every time you push forward when you want to give up. It's been my experience that the more time I dedicate to making time for my gratitude journal, the stronger I am once I'm hit with an automatic thought.
So, if you're struggling ,or just want some more good vibes in your life, I highly recommend giving this practice a shot. Your time is never wasted when it's dedicated to taking care of yourself.
Have you ever tried a gratitude journal? If you have or will be, let me know in the comments!
If you would like to learn more about automatic thoughts, I suggest checking out this resource by clicking here.