"Life seems to go on without effort when I am filled with music." – George Eliot
As a recovering loud kid, I can't stand silence. Empty spaces make me sweat, and I absolutely detest the quiet game.  My parents often reflect on the day I started talking in the same grim tones you would expect to hear from a retired detective. I was never quiet, and just when I was old enough to stop crying for recognition I started talking. Then, the music started. I was singing all over the place, my voice shamelessly bouncing off our walls and into the world. Music transported me to new planes of existence long before I had the words to describe my sense of fealty, and it more often than not helped me to calm down when my emotions spiraled. Music – singing it, listening to it, learning about it – has been a life-long form of love that I show to myself.
I've finally discovered enough self-control to not bellow every chance I get, however my no silence affliction is compounded exponentially when I'm supposed to be working (or eating). Working simply feels like work when you have to do it without sound. You would think music wouldn't calm a wayward mind, but it somehow creates a level of focus I can't harness without it. Just as the quote above states: music simply helps me float through the sludge.
This list is not referring to bops you can sway to absentmindedly at a red light. I'm talking about the songs that inspire the laser focus of a falcon. Whether it be due to genetics, or an intrinsic level of rage , these songs get me authentically and indomitably HYPED to create. I'm able to quell my restlessness, ignore my insecurities about writing and put myself out there at least once a day. The music I'm going to share isn't necessarily a list of club-bangers; in reality, most of the tunes are relatively subdued. However, the singer in me is inspired to focus by the sounds, beats, and wordplay of each song listed below. I'm not sure which gene they tickle, but I've been looking to these songs for the last few months when I need to buckle down.
So, without further ado, the playlist designed to help me get shit done!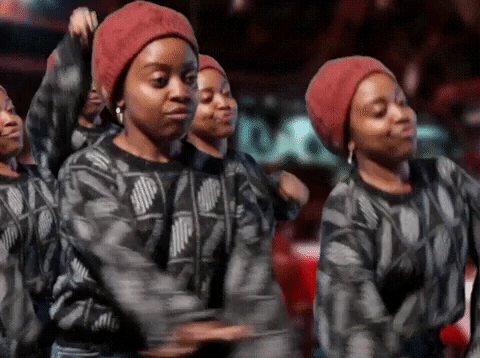 "Help Me Lose My Mind" – Disclosure feat. London Grammar (SOHN Remix)
"Rusty Nails" – Moderat
"Insane"- Flume feat. Moon Holiday
"Level Up" -Ciara
"Passionfruit" – Paramore  performing a cover of the song by Drake
"You Are All I See" – Active Child
"Django Jane" – Janelle Monae
"On The Nature Of Daylight" – Max Richter