Every Friday I will feature the books, movies, TV shows, and other works of art that have been inspiring me, or that I'm looking forward to experiencing. Please share your suggestions below!
We lived to see another Friday and that is enough cause for celebration in my book!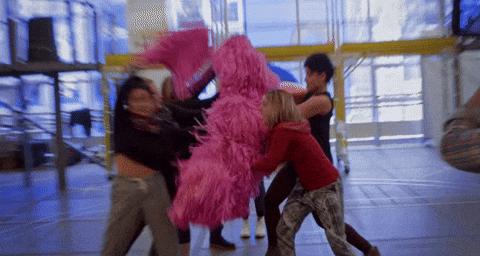 In honor of you and I making it through a week that everyone I've talked to has said was complete trash, I've got some sweet tunes to share! Have you heard of St. Beauty? This lovely duo hails from Atlanta, GA where they are part of Wondaland Art Society, an artistic collective featuring talents like Janelle Monae and Jidena. That's not bad company to keep.
Despite having different singing styles, Alexe Belle and Isis Valentino blend their voices so seamlessly that the music almost feels like a lullaby. My favorite song right now is "Not Discuss It", as it reminds me of the music my father played during our road trips. The video is so captivating in its gauzy softness that I've watched it countless times. It really evokes a 70's mood that is so dreamy.
Their second single, "Caught", is just a fun time with the catchy chorus and bopping rhythm. Isis' sweet voice is a nice juxtaposition to the fed up girlfriend feel. I obviously dig it.
I hope you fall in love with these two as much as I have! You should check out the rest of the tunes on their debut album Running to the Sun . Enjoy your weekend, kids!